FIFA 2013 is the best FIFA
I love video games, that is no surprise, and one of my favourite video game collections is FIFA by EA Sports. I have editions 2010 to 2013 and have had the same striker, same team, same features throughout all. The new FIFA 2013 is by far the best soccer game out there.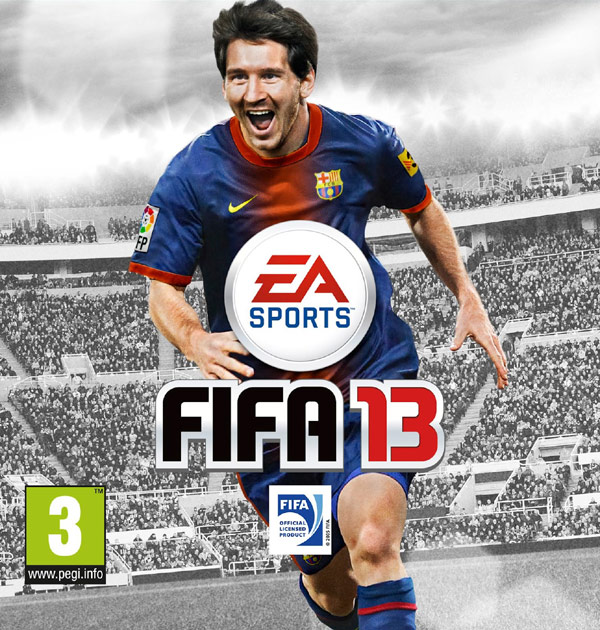 Now I don't play online. I have in the past just to get the red shoes, but having some 14 year old call me a "noob-faggot" just doesn't float my boat. So I can't really comment on that aspect of the game. From what I have seen it looks impressive, but really I like playing solo and having a "career".
Fifa 2013 picked up on where 2012 fell short. It was the little things. For example, in 2012 I couldn't see my players value until the end of the season and then it would jump considerably. With 2013 I can see my value change as my performance dictates. It also allows your player/character to be loaned out. Something you couldn't do in 2012. And your player can stall a trade, or refuse a trade, which makes the career aspect of the game more interesting.
Your player also gets lots of feed back from the coach, from your agent (something new), and from the press. In previous versions only specific leagues had team of the week. Now you can be man of the match, team of the week, player of the month, and player of the year. One thing I would like to see is your player get "interviewed" by the press. It would be fun to have a skilled, but mouthy player, like Maradona.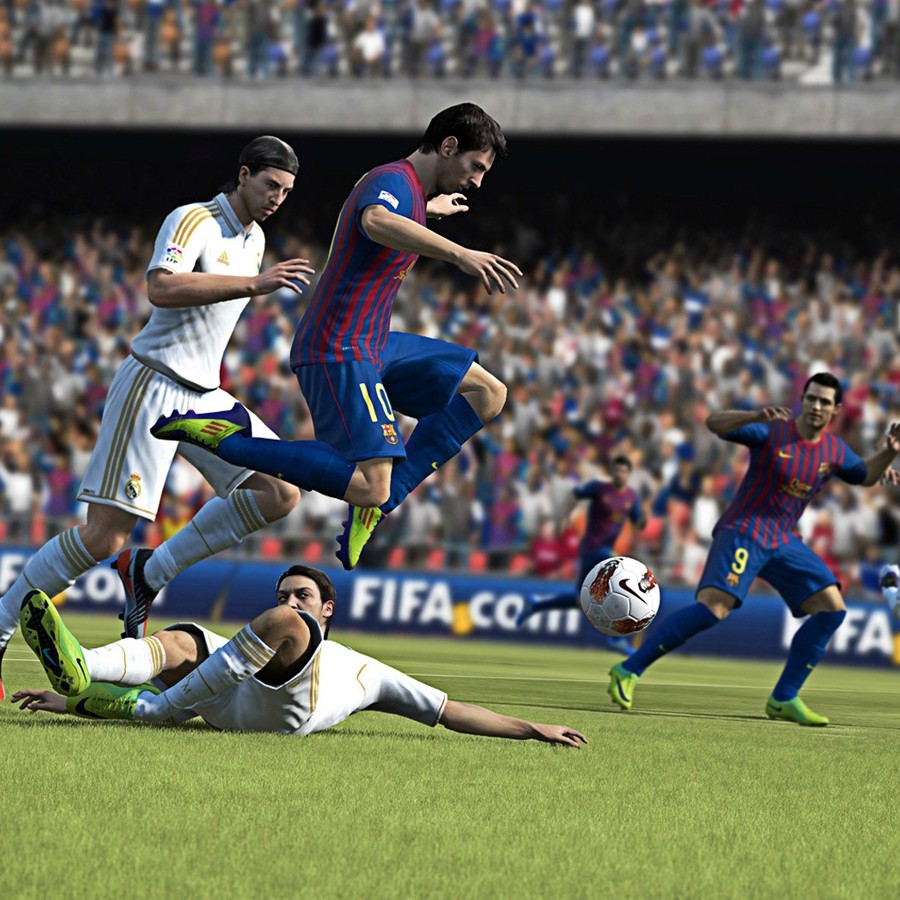 The game play is vastly improved as well, which is impressive because it was already pretty awesome. The little things like the first touch which allows you to control the ball, or the fact you can now receive the ball with your chest makes it feel more realistic. It is more unpredictable too which was an issue before, meaning you can't just run the same patterns over and over. Your team mates are also more intelligent, timing runs better so obviously someone has worked on the AI of the game. One hiccup I have noticed, on the PS3 anyway, is that two defenders will sometimes pass the ball back and forth ten times or more until I make a run at them.
The load screens have been improved, where as before you could shoot at a goalie while waiting for the game to load, you can now run practice drills which is a nice touch. There are also more achievements, meaning your player improves more and you get more feedback which is also nice.
Your player can now be part of a national team to compete for the world cup. Which was something missing in 2012. In other versions you could play for your team for a trophy but it wasn't the "World Cup". I am still in the qualifying rounds at the moment but I suspect it will be awesome.
Plus this is the gayest FIFA EA has ever made!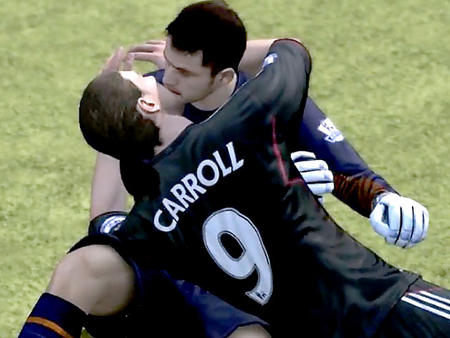 Related Posts: