Zuimei launches his new career as the owner of a gay bar tonight!  Touhenboku is located in Ueno, a part of Tokyo Japan. The name, Touhenboku, literally translates to "block head" in English which is odd, but if you look at other English/Japanese translations there is a certain amount of charm to it.
Anyway I built the website with the help of Sam and Miho in three languages: English, Japanese, and Chinese.  Miho designed it and I built it using some fancy CSS and the scriptaculous library.  I think the results are pretty good.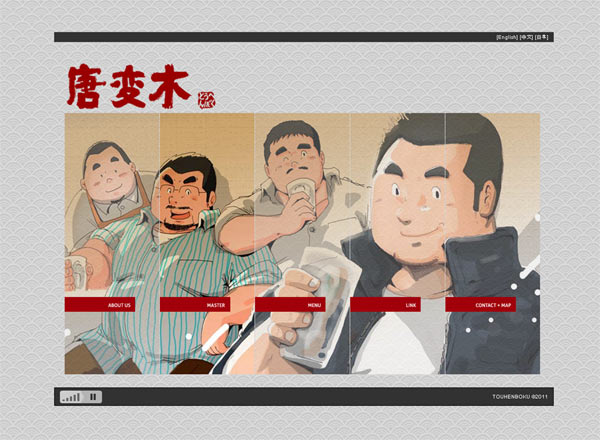 The initial drawing was done by a friend of Zuimei's, unfortunately he did't sign the work.  The image is also used on the "grand opening" posters which Sam helped print up.  I got the song from a free mp3 site and it's called Party in the Emerald Hills by Hayden.