So this image is us currently at the top of Reddit Canada, posted by /u/JeffLaRue.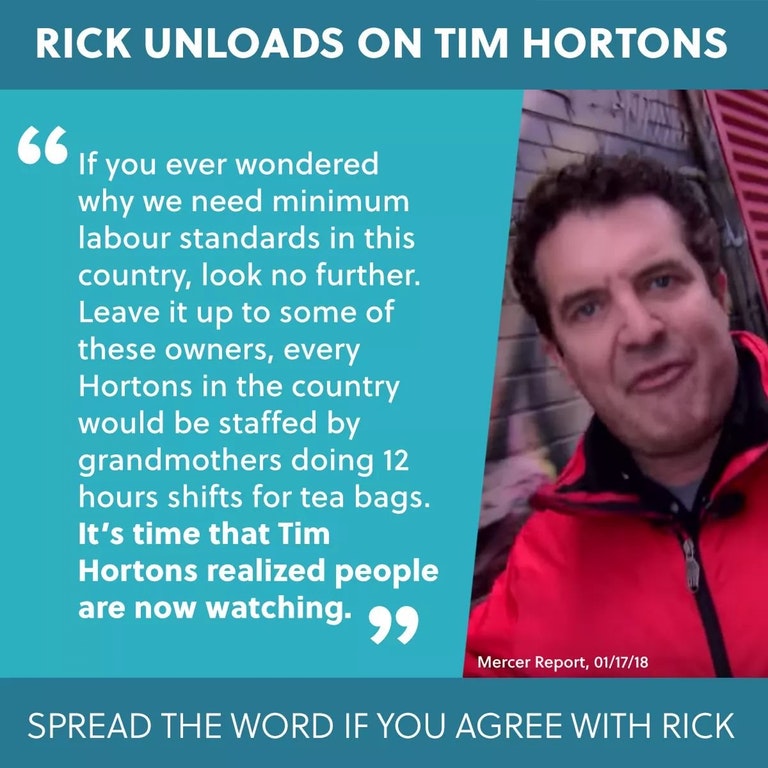 And I cannot help but laugh at how easily Canadians get played by their media. This entire post is nonsense. Do you really think Rick Mercer gives a shit about minimum wage workers? The Liberal party has been in power since 2003. The Rick Mercer Report launched in 2004. Not a single word about the issue until now, when he can make a rant for his show about it. If you think Wynne and the Liberals care about minimum wage workers, give your head a shake.  They've has 15 years to do something about it and only act now when their leader's approval rating is so low it rival's Donald Trump's.
The sad thing about all this is the media by playing up the "evil Tim Horton's owner" gets the audience they want, and Wynne, by ignoring the damage this large of an increase would cause to small businesses, gets to garner votes.
Related Posts: