Pinarello shat the bed this week with their ad suggesting women should buy electric bikes to "keep up with their boyfriends".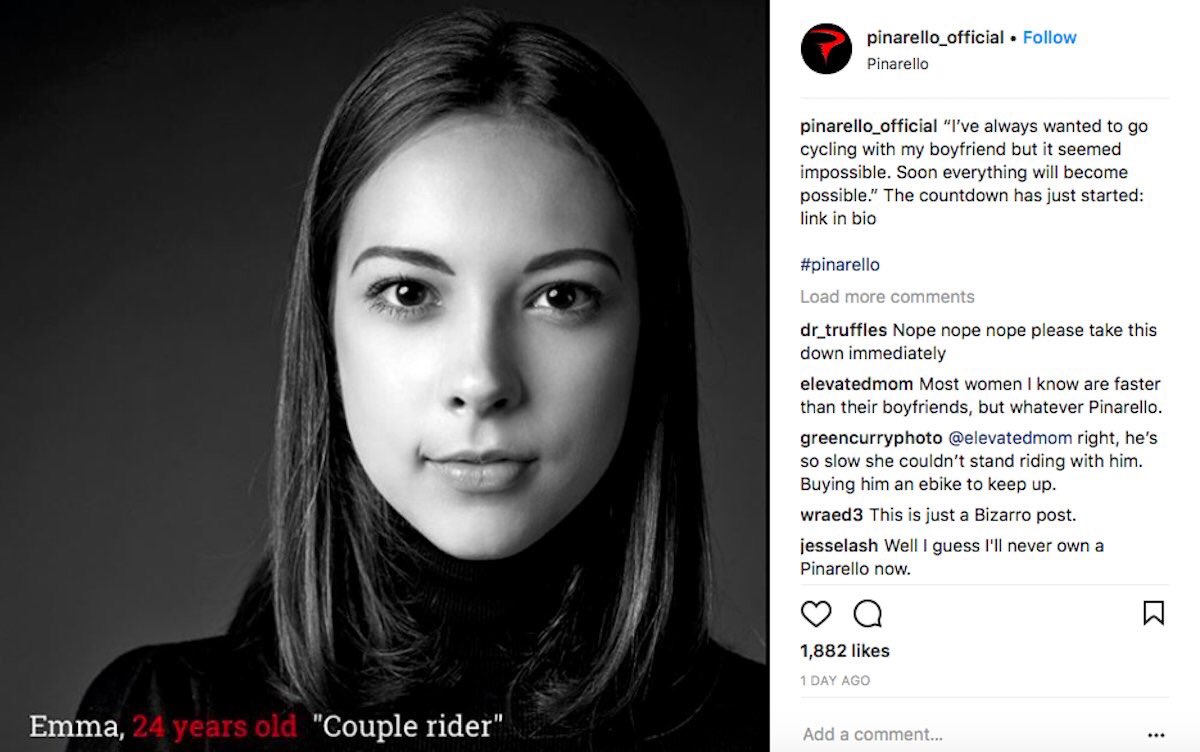 Now to be honest this is a bit  of a logical leap, what Pinarello posted was:
Nytro aims at a wide target from one that has no time to train but would never miss a weekend ride with friends, to women who would like to follow easily the men's pace…
I've cycled a lot. I've ridden across the country, I've raced in provincial races, I've ridden with men and women of all ages.  I have ridden with women I could not keep up with. I have ridden with 60 year olds I could not keep up with. But in general women are not as fast as men. I'm not trying to be insensitive, I am stating a fact.
I don't think Pinarello meant it to sound as sexist or ageist as it did.  I'm not as fast climbing up hills as my friend who weighs less than I do.  If Pinarello suggested I should buy an electric bike to keep up on the climbs I wouldn't instantly accuse them of "fat-shaming" or being "body nazi's". I would accuse them of being insensitive twats and poor marketing.
On Twitter Pinarello posted:
Our recent advertisement failed to reflect the values of diversity and equality that are core to Pinarello. The Nytro is designed to make cycling accessible to more people and our advertisement clearly failed to convey that message. We sincerely apologize and have pulled the ad.
To me it's finished.  They messed up, they apologized, they will try to do better in the future.
But I'm amazed that everyone who is bent out of shape about this don't address some of the more blatant and overt sexism that exists in cycling.  Peter Sagan in the infamous butt pinching incident was widely criticized for his actions, and rightly so.  But can we talk about what podium girls are doing there in the first place?  It's not like she's there for her massive contributions to cycling. She is there as eye candy, like the scantily clad women draped over cars at an autoshow.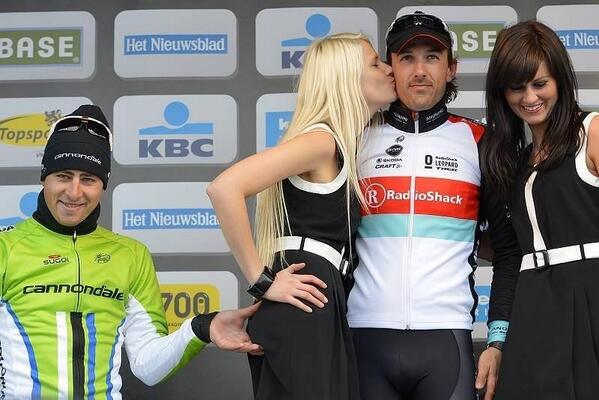 UCI World cycling champion Colin Lynch wrote: "Despite the symbolism of being kissed by scantily-clad women & then spraying champagne all over the place, groping them before is [off] limits."  And you can just picture the winner, magnum of champagne held at crotch level as he spews forth his foamy spray to the squeals of delight from the crowd.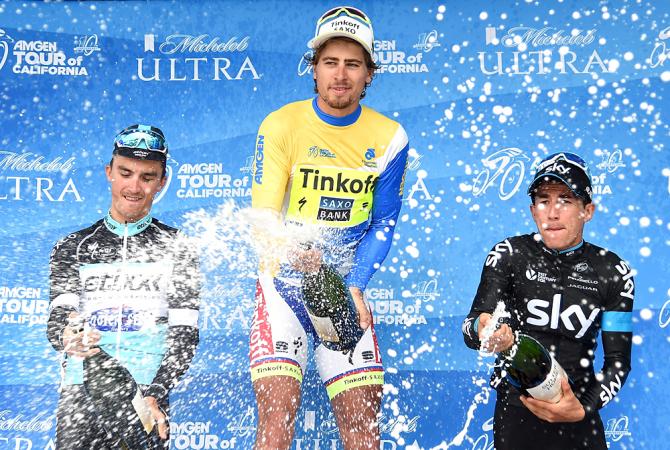 Maybe it is time we acknowledged that this isn't appropriate and removed the podium girls all together.  "Hostesses are surplus to requirements on the podium; it is like treating them as mere objects," said Spanish cyclist Mikel Landa of Team Sky. If you doubt whether or not this is an issue, here is a picture from Marijn de Vries of the podium at the Flanders Diamond Tour UCI women's race.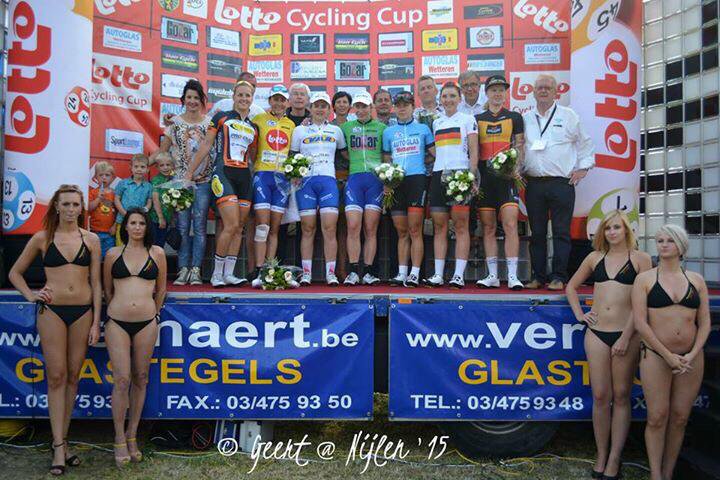 To which one Twitter user had the following reply:
podium equality @marijnfietst @LottoCyclingCup @UCIWomenCycling #womenscycling pic.twitter.com/tMZwQk486N

— Anna Zivarts (@annabikes) June 15, 2015
It seems so odd doesn't it. Seeing these half naked men standing around but we're so used to seeing it the other way around we hardly notice.  Seems unbalanced to me.
The Tour down under and the Vuelta have already taken steps to either remove the podium girls , or make them more like ambassadors and keep them professionally dressed.
Personally, I would like to see cycling follow soccer's lead. Soccer started having kids lead players onto the field as part of the "Say Yes for Children" campaign in the early 2000s and the campaign was meant to improve and protect children's lives.  Imagine if the UCI had representatives from children's cycling groups come out and hand the players the flowers, the stuffed lion, the medals.
Cycling's image is tarnished enough and it could use the element of innocence that child mascots would bring.
Related Posts: