So one of my goals this year was to make the road team for Lapdogs.  The second goal was to race in an O-cup race.   The first part almost didn't happen but Michael Cranwell, the president of the Lapdogs went to bat for me and said it was okay for me to join the team even though I didn't have any racing experience.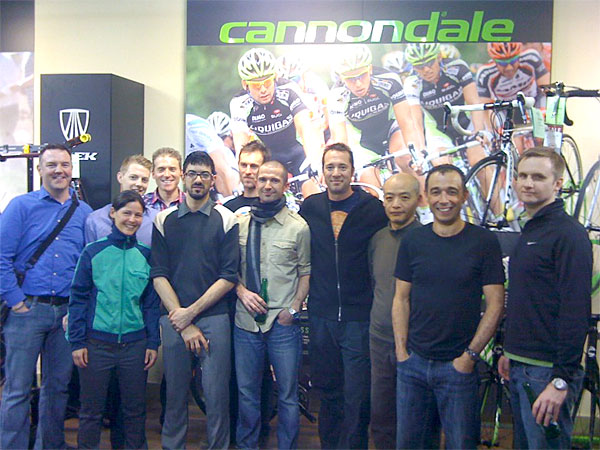 The second goal was achieved on Friday April 6th when I rode in the Good Friday Road Race in Flamborough.  Mark Buckaway captured an entire video of his perspective of the whole race.
Good Friday Road Race 2012 (M3 Category) [unedited] from Mark Buckaway.  I met Mark at the bike show.  He has an incredible story and is a real inspiration.
In case you are wondering I am at the other end of the pelaton.  I ended up finishing 55th out of 102 which is the middle of the pack.  The race was a great learning experience for me.  I was surprised by the amount of yo-yoing that occurred in the group.  There was a yellow line rule in effect so people couldn't pass very easily.  I found I needed to keep space in front of me so I wouldn't crash into the guy in front and  other racers would use that space to pull in front of me.
As a result I literally got pushed out the back. Like last place.  It wasn't until the last lap when things began breaking apart that I was able to pick up speed. Lesson learned.
I am going to race at Calabogie in a couple of weeks and will attempt to get out front.  There is no yellow rule so I am hoping I will be able to reach my third goal which is to break into the top 10 in a race.