I don't normally go to PRIDE anymore. It was exciting the first few times I went, when I was younger and that part of sexuality was new to me.  When I first saw a muscle bear in chaps in real-life. (only seen it on the internet before that) Or the first transgendered person I met.  In fact, I met my husband at my first gay pride.
But as time went on I began to feel less and less connected with the gay community.  I don't go to the village. I dislike bars. I have only seen one musical.  Honestly I don't feel I have much in common with gay culture other than the fact I have sex with a man.
Pride became, in my mind, more of an excuse to party and an excuse for corporations to show their rainbow coloured support than to further the fight against inequality
My gay agenda is all about equality. I want to be able to have a life without constantly being defined by my sexual preference.
I am more concerned with paying my mortgage and whether or not I remember to buy eggs than I am with whatever it is gay culture is concerned about.  Honestly I had no idea what the hot topics of conversation were until last week.  I suppose in some sense means we must have made it since I don't really need to fight for equality, we have it. It's not something I need to think about anymore.
However, after what happened in Orlando it seems we still have a long way to go.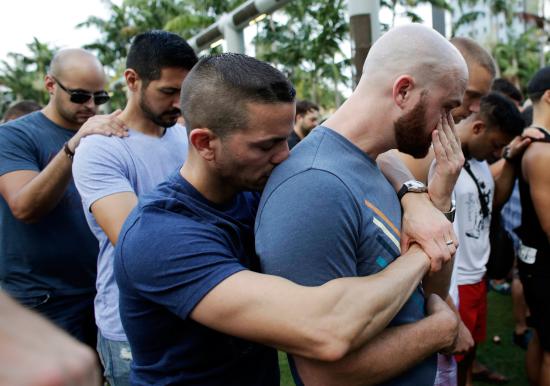 The shooter in this religious fueled rampage, who pledged allegiance to ISIS, was apparently upset that two men kissed in front of him. In fact a little research would seem to suggest he was a very confused individual with some serious self-loathing issues.  But attacks on gays is nothing new.  A quick search will turn up dozens, if not hundreds of incidents of LGBTQ2 individuals being assaulted.  What makes this one so shocking is the number of victims thanks to assault weaponry and the ties to a terrorist organization.
That same terrorist group, Daesh, has claimed that Toronto Pride is an excellent target.
Now I don't know if they are trying to scare people away from pride, but if they are they clearly know nothing about gay history.  The first pride was a riot. In fact, it was a riot lead by a drag queen of color, and a transgendered woman.  At pride we celebrate the patrons of the Stonewall Inn, and that outrageous act of defiance.  We celebrate those who said "enough is enough" and kicked off the gay rights movement. Pride is equal parts celebration, protest and community building.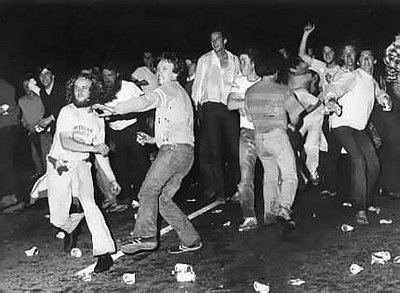 Which that is why I will attend Pride this year with my husband. I will not cower in fear of hate-mongers.  I will not change who I am, or who I love. And I will support my community.
Related Posts: