I participated in Movember this past year like always but given the state of my prostate, and the fact it hates me, Movember took on a whole new meaning.  Anyway when the survey about Movember came out I wanted to voice my opinion regarding the gifts or milestone prizes for raising funds, but the survey didn't have that option.
So being the prolific letter writer that I am (everyone is entitled to my opinion) I sent them a note saying how much I appreciated everything but that I felt the gap between prizes was too big.  One was at $25 I believe you got the razor and the next was at $1000.  I raised $711 and felt a little…jaded.
Well, not only did I get a reply within a few days.  But this arrived in the mail the other day. I honestly started to tear up.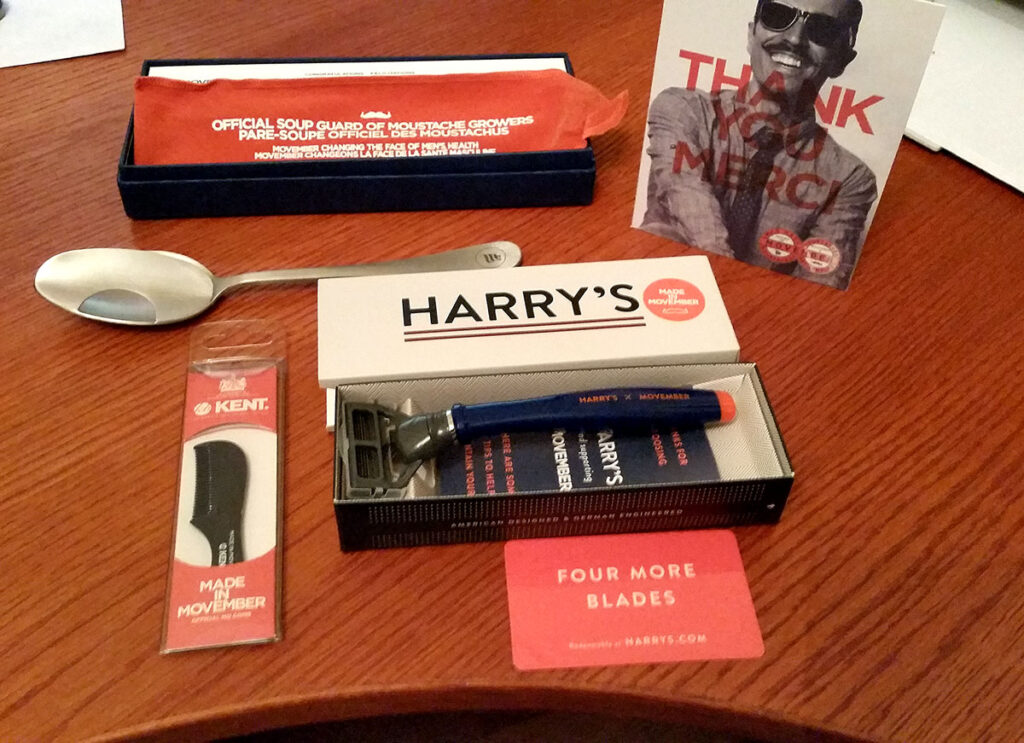 The card reads,
Hi Dave,

We wanted to take a moment to day thank you for sharing your story wiuth us. Please know that are thoughts are with you while you fight the good fight.  Thanks again for your amazing efforts and allowing Movember to be part of your hairy journey.

Mo love,

Team Movember
Now if anyone asks you how you build a devoted fan base, that's fucking how!
Related Posts: